My sister wanted
this
bath shelf of Etsy for $155 for Christmas.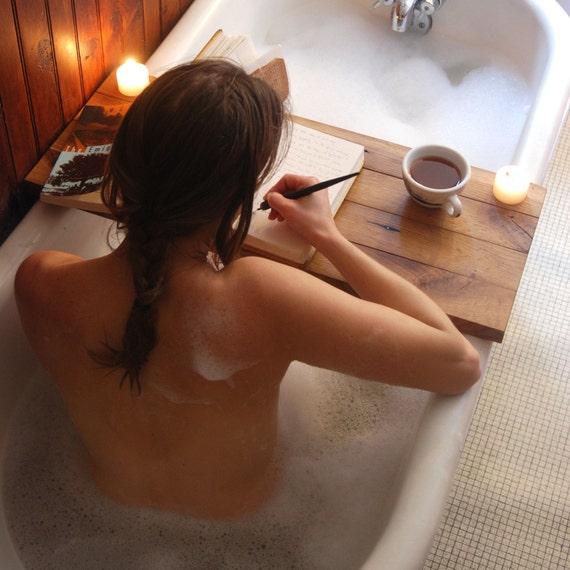 I decided to make it with a few 2"x4" boards. I wasn't able to achieve the exact look, but I got the general idea. I first used a planar to make the boards nice and flat, a table saw to cut them to the correct size (for her tub it was 35"), and a joiner to make the edges of the boards really flat so they would seamlessly glue together. I glued them all together with wood glue. Wood glue is super strong when the wood is clamped together while drying, so there is no need to worry about it breaking. The with of the final shelf is 12-13" I believe.
Once the glue was dry and everything was cut to size, I took some scraps that I had and used them as the runners on the under side. I put them about 1/4" inside what her tub measurements were, just so I knew it would fit fine. I screwed the runners to the shelf, and coated them in polyurethane to protect from water. The coloring is nice, just not as cool as the shelf in the picture because it is a different type of wood.